Interesante artículo sobre el futuro de la web y el cambio de pensamiento entre la WWW como una web de ficheros y la Web of Data, como una web de datos y relaciones. El concepto es sencillo de entender, mientras que la WWW se basa en ficheros y enlaces entre unos y otros, la Web of Data, basada en Graph Database (diferentes a las base de datos relacionales ya que se basan en nodos, propiedades y relaciones entre nodos), donde los datos se almacenan en nodos, y estos puede relacionarse de forma muy variada y sencilla entre ellos.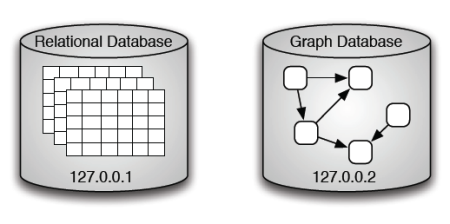 Viendo que las aplicaciones sociales (Twitter, Facebook, …) se basan en datos (usuarios, mensajes) y sus relaciones (updates, followers, …), es lógico pensar en este tipo de base de datos (Graph DB) que en la base de datos relacional. Aunque claro, al ser algo un tanto nuevo, quizás no existan alternativas potentes y el problema está en el escalado y el rendimiento. La presentación es muy interesante y las bases de datos que indican (
neo4j
…) pueden estar muy bien para organizar estructura tipo nodo (yo ya tengo un ejemplo para probar).
Graph Databases and the Future of Large-Scale Knowledge Management
Vía /
High Scalability